Beginning Monday April 8th, Nanarita Acupuncture will have a new Capitol Hill location.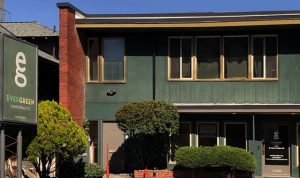 The new location is at:
1666 East Olive Way, Seattle, WA 98102
(in the The Evergreen Center building, corner of Olive and Boylston)
Even though it looks like there is parking out front, unfortunately it is reserved for other building tenants. However there is free 2-hour street parking, and a few pay lots within a block or so (Lyric Building lot off Broadway), as well as the Starbucks lot down the street. Access to the building will be secure with a Nest/Yale keypad. **hint: it's the address number
I'm excited to begin working in this new space, as it is just a bit farther from the noise and bustle of Broadway, but still in the Capitol Hill area. The wellness center will also have medical therapists in massage, chiropractic, and counseling/therapy.